Our Team
Our goal is to guide you to get ready for life's milestones while checking off those bucket list items.
As a team, we collaborate and leverage each other's specialized skillsets to deliver a client experience that puts your goals, your plans, your questions, front, and center.
Get to know us and how we can help you. And, while you're here, see our bucket list goals that motivate us to #SpendLifeLiving.
---
Sally Elizabeth Higham
Associate Financial Representative
Office 312-641-8900

Client Service Focus – Investments
A member of the team since 2007, Sally draws from industry experience a strong belief in the power of holistic financial planning.  In her role as a paraplanner, she assists with the creation of client retirement, educational and survivor income plans as well as annual reviews. 
Sally enjoys interacting with our clients guiding 401k and IRA rollovers, processing securities orders and trades, and answering investment questions.  She also leads our practice's marketing and digital media efforts. 
Sally holds the FINRA Series 6 and is licensed in health, accident and life insurance.  She earned a BS in Consumer and Textile Marketing from the University of Illinois Urbana-Champaign. 
A busy mom of three children, she enjoys spending quality time with her husband, and their extended family and friends.  
On Sally's Bucket List:

Taking my daughters to Paris and while we are at it might as well do the French Riviera and Alps

RV trip
Matt Kaiser
Associate Financial Representative
Office 773-380-4035

Client Service Focus - Insurance and Billing
Matt enjoys the client service aspect of his role within our practice.  Interacting with clients during the onboarding process, he finds a camaraderie develops as we navigate through the coordination of medical exams and completion of insurance and investment paperwork. Over the years, those relationships deepen with simple requests to change account information such as addresses and beneficiaries or answering questions about policy values. 
With nine years of experience in financial services ranging from banking to investment management, Matt joined the team in 2018. He holds the FINRA Series 7 and is licensed in life, accident and health insurance.
Matt earned a BS in Finance from Augustana College, where he was a student-athlete and played as a tight end on the Vikings football team. A die-hard Cubs fan, his goal is to attend as many home games as possible. 
On Matt's Bucket List:

Visiting every major league baseball park – currently, he has eight under his belt – just 22 more to go.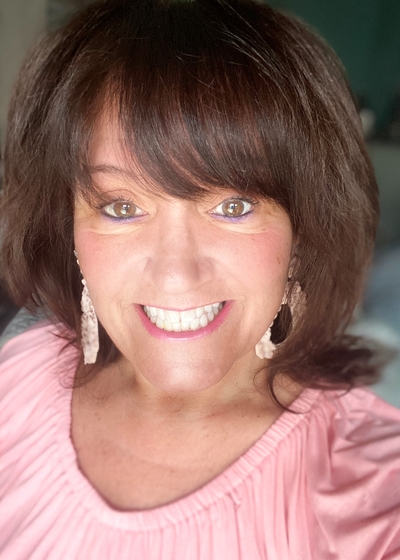 Brenda L Pellegrini
Associate Financial Representative
Office 312-505-4391

brenda.pellegrini@nm.com
312-505-4391
Client Service Focus – Scheduling Meetings
With more than three decades of experience building long-term relationships with Northwestern Mutual clients, Brenda draws from a deep well of client-focused service.  The voice behind the scheduling appointment, she has been a valuable member of our team since 2020.
A lifelong Chicago resident, she is the mother of two and a proud grandmother of three.  When she's not spending time with her grandkids, she's an avid reader and loves to cook.
On Brenda's Bucket List:

A second home on the beach

Meet my relatives in Italy and spend one month with them

See the Northern Lights

Swim with dolphins

Road trip on Route 66 to California

Learn to ride a motorcycle
With mindful, thoughtful planning, you can feel confident about your financial future.